© 2011 Holiness Films  All rights reserved.

email: info@holinessfilms.com | call: (201)289-7502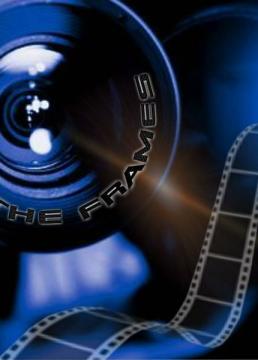 Sharing God's Glory Through Film

Holiness Films is a spirit lifting life changing entertainment and media ministry whose mission is to lift up the name of Jesus through Christian film & video presentations. Holiness Films produces feature films, television programs and music videos as well as live productions and promotional videos that uplift encourage and motivate. Holiness Films is committed to create, produce, and market inspirational Faith-Based media projects that will edify, inspire and empower. Holiness Films is positioning itself to be an industry leader in faith-based media presentations. It is our goal to provide to the general Christian public meaningful righteous and family-oriented entertainment.

Business Philosophy: Holiness Films wants to bridge the gap in the expression of Faith-Based media by creating family oriented, inspiring and entertaining media projects that invoke pride in our viewers. Holiness Films is not in the market for making films that depict a stereotypical or negative and at times embarrassing image of the American way of life. Instead, Holiness Films is in the market of making visual media that will up-lift a generation.

Holiness Films owner Curtis Green has been making movies and videos for over twenty years. Curtis wrote the feature length screenplays, Blood Sweat and Tears, Murphy's Law and Dream Lover as well as The Game and Loose Ends.  Curtis is credited with writing, producing and directing the short films, A Day In The Life Of..., Bus Stop and The Athlete.  He directed the music videos "Heart of Glass", "Come Go With Me", "Keep Thinking" and "Dream Lover". In 2000, Curtis produced, Dream Lover, his feature film directorial debut and his second feature, Loose Ends which he also self-financed, had a successful theatrical premier in NYC. Since re-establishing Holiness Films in January of 2008, Curtis has dedicated himself and is company to producing faith-based family oriented films with an emphasis on reaching out to the youth and young-adult audience. His latest project, Biblical Stories for Today, Vol.1, a DVD of contemporary Bible Stories is available online and at various Christian retail outlets.

HAVE QUESTIONS?

Give us a call at

(201) 289-7502

Curtis Green

Producer/Director

R. Shuler – Director, Children's Ministry

July 2010

Biblical Stories for Todaywas the brain child of Holiness Films owner, Curtis Green. After a successful stint as a director of secular films, Mr. Green re-dedicated his life to the Lord and waited for God to "direct" him. God led him right back to filmmaking, but this time to His glory. Sitting in church and observing his pastors sermons where the pastor used church members to illustrate his message, Mr. Green being a filmmaker thought, WOW, "it would be cool to see these illustrations on film acted out". And so the idea of bringing Biblical stories to modern times via youth ministry videos was born. "Thank you Lord".



"These Biblical Stories are excellent for applications in our lives."